Elite-inn Yushima and Elite-inn Executive are serviced apartments that provide excellent accommodation for residents; particularly for corporate employees who spend short and long periods of time away from home throughout the year. If you need to book a last minute business trip, we are happy to do our best to provide accommodation. At Elite-inn our staff strive for excellence in hospitality extending beyond the call of duty. All state-of-the-art amenities and services are provided, leaving guests to arrive bringing nothing but a suitcase and the freedom to concentrate on business. Elite-inn is happy to support you and your family during your stay.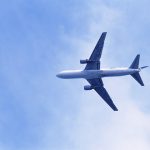 There are several ways to access Elite-inn from Narita and Haneda Airport:
【Access from Narita Airport】
・Tokyo City Air Terminal( TCAT) 20min. taxi ride.
・Keisei Sky Liner Ueno sta. 5min. taxi ride or 15 min. walk.
・Narita Express(N'EX) JR Tokyo sta. 10 min. taxi ride.
【Access from Haneda Airport】 ・Monorail Hamamatsucho station.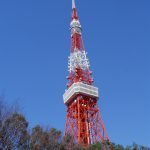 Elite-inn provides an excellent environment for both residence and business. It's situated in a quiet neighborhood surrounded by trees in a peaceful, yet convenient setting, located near Otemachi , Marunouchi and Kasumigaseki ( within 10min. subway ride) home to the center of politics, business, commerce and high fashion retail stores.
Floor plan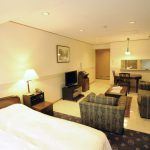 Several kinds of units are available for all different types of stays. Studio apartments are available for short term business trips, and 1-bed room, 2-bed room units are available for long term stay with family.
Rent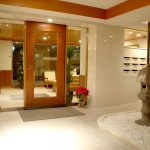 You will find the rates reasonable compare to hotel cost.
Rent includes:
・Maid service
・Internet access * CATV
・Utilities etc.
*Note: Key money is not required.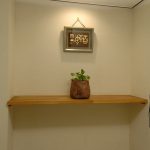 During your stay, Elite-inn offers the following services:
・Maid service
・Front desk service,
・Dry cleaning / laundry delivery service ect
*Concierge service also available upon your requests and always ready to help the guests.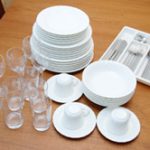 Bringing nothing but a suitcase, guests will appreciate the amenities provided in the room such as:
・Furniture
・Washer and dryer,
・Cooking utensils
・Dishes, microwave oven, and stove etc,
Support
We are here to make your stay as comfortable and enjoyable as possible, and happy to show you the area of Elite-inn so that your stay with us begins smoothly. Please don't hesitate to ask us if you need anything, we are always ready to help you.