Situated in the heart of Tokyo, Elite-Inn offers an excellent environment for both residence and business. It is near to "Yushima Shrine" a quiet neighborhood with many blossoming plum trees, famous for their beautiful and romantic legends. The area is also well known as a traditional Japanese neighborhood where typical wooden houses still remain and an atmosphere of warm hospitality exists among the honest and friendly people in the area.
Shopping
Department stores, convenience stores, supermarkets are only a stroll away. You can enjoy shopping at Ameya Yokocho (within 10 minutes walk) where private shops are lined down the road selling many varieties of food such as fish, fruits, sweets, and snacks etc Not only can you enjoy shopping in Ameya Yokocho but also the interaction with shop clerks while bargaining. This area is becoming more popular among foreigners.
Ueno-matsuzakaya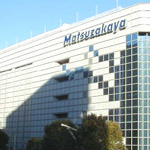 Ameya Yokocho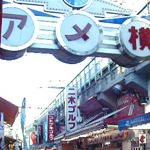 Supermarket Yoshiike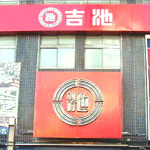 Don quijote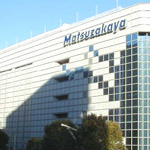 Akihabara Electric Town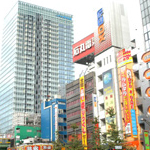 Daimaru Peacock Store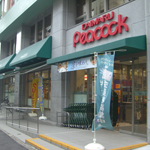 Not to forget Akihabara (electric town) which is famous as a mecca for animation and electronic products. Akihabara is also within close proximity where the latest products can be found cheaper than any other place in Tokyo.
Surroundings
Yushima Tenjin(shrine) (with in 1 minutes walk)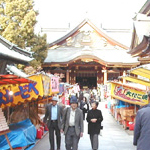 Located adjacent to Elite-inn is Yushima Tenmangu, a Shinto shrine commonly known as Yushima Tenjin. The shrine was established in the 17th century by Michizane Sugawara who is revered to as the "God of study". Nowadays, many students visit this shrine to express their reverence to the enshrined spirit as the "God of Learning." Before school entrance examinations, you will see many young students visiting to pray for the success of passing examinations, presenting votive tablets called "Ema." The shrine also attracts many visitors in February for spectacular Ume blossom viewing (Japanese plum flower). The area is also well known as for its traditional Japanese neighborhood, where typical wooden houses still remain and the atmosphere of warm hospitality exists among the honest and friendly people in the area.
Shinobazu-Pond (within 3 minutes walk)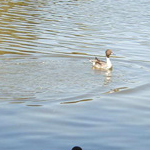 Ueno Park is within 2- minutes walk from Elite-inn and is considered to be one of the best for cherry blossom viewing. Shinobazu-Pond, located in the park, presents a beautiful scenery every season. Lots of wild ducks(migratory birds) can be seen in the pond every winter. In Summer the pond is covered with lotus flowers and beautiful cherry blossoms surround the pond in Spring.
Ueno Zoo (within 7 minutes walk)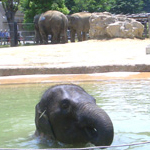 Ueno Zoological Gardens is the oldest zoo in Japan. Founded in 1882, it has grown over the years, expanded its area to 14.3 ha (35.2 acres) and been the flagship of the Japanese zoo world. Now it's home to over 2600 animals from 464 different species and provides visitors with learning experience about the diversity of animals as well as fun and enjoyment. In the "Gorilla Woods" and "Tiger Forest" visitors experience the thrill facing nose-to nose with those amazing wildlife. In an effort to breed endangered species, Ueno Zoo has organized nationwide and worldwide zoo network and share experience and knowledge of animal husbandry and management.
Tokyo National Museum(within 10 minutes walk)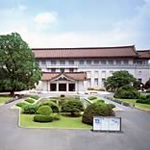 The oldest museum in Japan founded in 1872 (1872). It is in the Ueno imperial gift park. It consists of five exhibition pavilion, material pavilions in the main building, hyoukeikan, the Orient pavilion, the Heisei era pavilion, and the Horyu-ji Temple treasure pavilion, and other facilities, and the total of the storing goods contains it 87 national treasures and 622(As of March 31, 2009) important cultural assets exceeding 110,000.
Tokyo Metropolitan Art Gallery(within 10 minutes walk)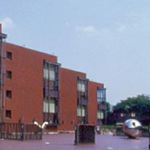 Museum in Ueno imperial gift park. A big and small loan pavilion business to the public advertisement group exhibition done with Nitten(The Japan Fine Arts Exhibit at the top and a large-scale special exhibition by co-sponsoring with the mass communication are centers of the business. The Renewal opening a library is scheduled in 2012.
Tokyo Dome(within 16 minutes walk)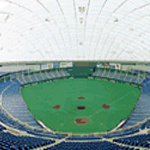 Tokyo Dome can be reached 10 minutes by train and is one of the most popular complexes containing a baseball stadium, hotel, restaurants, sports club and an amusement park. The newly appeared LaQua embodies complex commercial facilities consisting of three zones; spa, attraction and shop & restaurant. Especially the spa is most popular zone for visitors as a first-class "space for healing".
Juntendo Hospital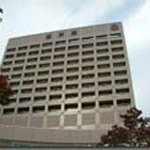 There are a number of Hospitals that are located in the Yushima /Ochanomizu district, such as The Univ. of Tokyo Hospital, Juntendo Univ. Hospital, Tokyo Medical & Dental University, Nihon Univ. Hospital, Hitachi Hospital and many other clinics. Our staff is ready to help you to arrange an appointment with a doctor in case of an emergency or unexpected illness. It is our wish that the guests always feel safe and comfortable during their stay.
Educational insititutions, Book shop and Musical instruments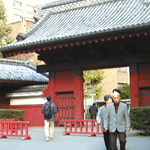 Ochanomizu and Hongo area have many schools and universities and the area is historically known as a center of education. This area also known as a paradise for extensive readers who are satisfied with many collection of books both new and used ones. Many musical instrument stores can be found this area as well.